*Our event will take place 1 day before the Fan 2018 International Conference*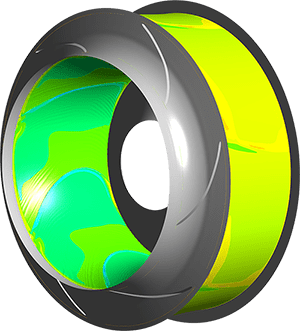 In conjunction with FAN 2018 International Conference on Fan Noise, Aerodynamics, Applications and Systems Conference, ADT's 1-Day Inverse Design of Fans Workshop will be held on Tuesday 17th April at the Darmstadtium in Darmstadt, Germany. The event will bring together engineers and designers interested in the unique capabilities of 3D Inverse Design technology applied to the design and optimization of axial, mixed-flow and centrifugal fans.
The Workshop will be a unique opportunity to learn about cutting-edge TURBOdesign solutions from ADT specialists, and gain an in-depth understanding of the latest features in the software.
When:
Tuesday 17th
April 2018 (Fan 2018 Internation Conference takes place on 18-20th April)
Where: Darmstadtium, Schloßgraben 1, 64283 Darmstadt, Germany
Cost: €100
Payment methods: Card or Invoice by PO
Book now: Register for the Fans 2018 Workshop now
What we'll show you:
Benefits of Inverse Design techniques VS conventional design.

3D Inverse Design for the design of axial, mixed-flow and centrifugal fans.

Optimising fan performance using TURBOdesign Optima and Star-CCM+.

Live demos of radial, axial and mixed-flow fan designs.

Opportunity to network and share ideas with like minded engineers and designers.